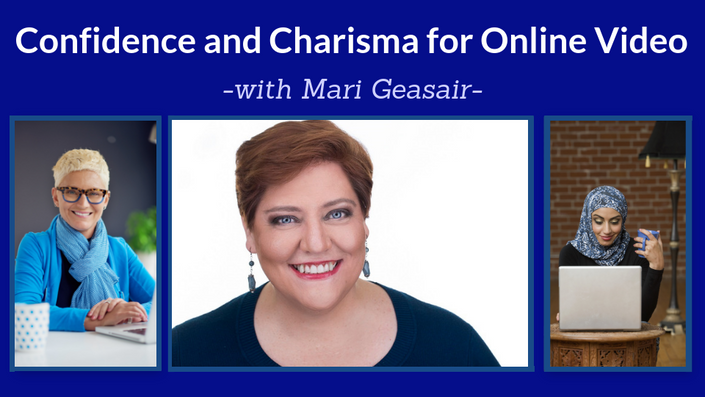 Video Confidence and Charisma
Create the kind of genuine presence that attracts ideal clients and abundant opportunities!
Watch Promo
Convert more browsers into buyers, and establish more credibility
with potential clients, referral partners, and members of the press
by effectively using the power of video to showcase your expertise.
Stop letting your fear of video hold you back!

If you have a talent or message to share, video can be your friend it doesn't need to be your enemy. Even if you are an introvert, hate your own voice, or look and feel stiff and awkward on video.
Whether you want to convert more website viewers into clients, reach more potential clients through social media platforms such as Facebook and YouTube, or create an income producing online course of your own, confidence and charisma on camera are vital to accelerating your success.

But many people hold themselves back from opportunity because they mistakenly believe that they have to be a natural performer, or 'one of the beautiful people" to make video work for them. Nothing could be further from the case!
The truth is shining on camera is a SKILL you can learn. And I can help you master it.
In this class you will learn to:

Conquer nerves and find genuine pleasure in connecting through video
Get rid of awkward mannerisms and look more relaxed and confident
Develop your voice so that you sound more compelling without feeling fake
Organize your thoughts so that you can captivate others with your message
Strategically plan your videos and get more impact for less work
This course will walk you through a systematic process for tapping into your best self when you are on camera.
And, best of all, it will help you do so authentically and without feeling fake or self-conscious.
So let's dive in.
Check out the curriculum list below for details on the exact skills and topics we will be covering and then join me for a fun video adventure that will set you up for more impact, more profits and more joy through the effective use of online video.

Meet Your Instructor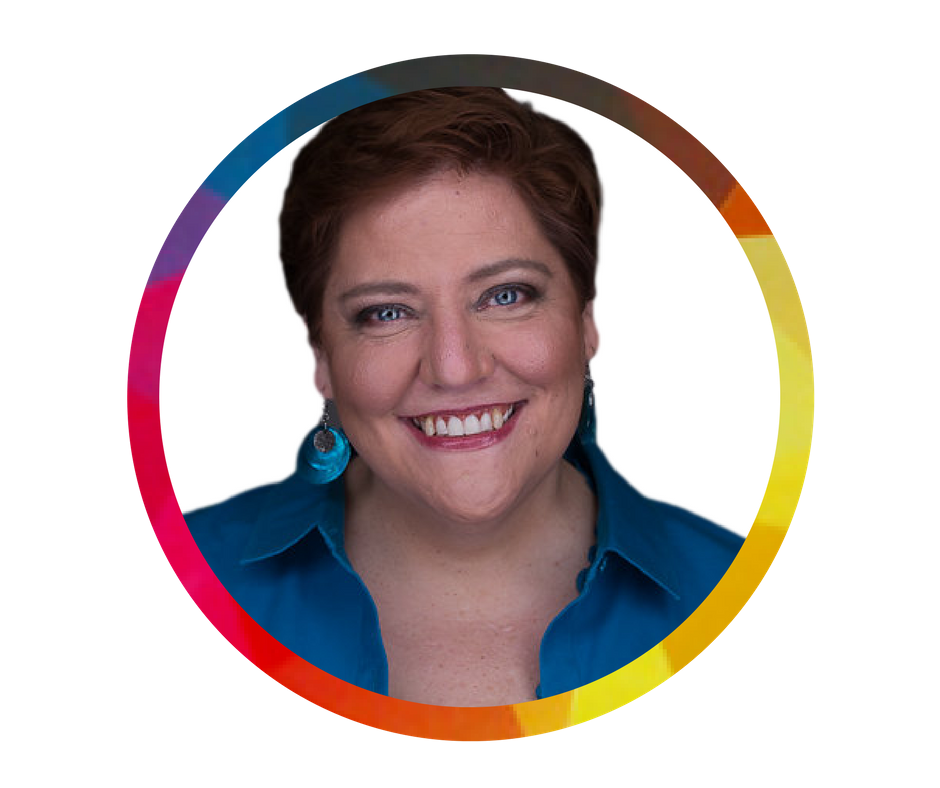 Hi, I am Mari Geasair. I specializes in helping business leaders, founders, solopreneurs and freelancers live their dreams with less stress.
Specifically, I am a small business strategist, teacher, and trainer who primarily works with service-based professionals and subject matter experts. I am passionate about helping the people who are seeking to make the world a healthier more vibrant place to find a faster and easier path to achieving their dreams.

Are you are looking for a dose of humor, inspiration, reality and practical help? If so, come sit next to me!
I bring significant real-world experience, detailed knowledge and a lighthearted approach to our learning together. I am a veteran solopreneur myself, having been successfully self-employed for over 25 years. In addition, I have worked individually and as a group facilitator and expert instructor with thousands of solopreneurs in dozens of different professions.
Frequently Asked Questions
When does the course start and finish?
You can get started right now with complete access to all of the on-demand lessons instantly!

And you have until February 2022 to finish the course! It is a completely self-paced online course and you can take your time, or go back and repeat sections as desired!
How long do I have access to the course?
You have full access to the course until early 2022! That should be more than enough time for you to enjoy it, even if you are the proverbial tortoise in the race!
What if I am unhappy with the course?
You have a 30-day money back guarantee. If, within the first 30 days, you have watched 25% of the videos and done at least two action challenges and you are not satisfied I will give you a 100% full refund.

And, neither of us really want that outcome. Instead, let's work together to help you thrive in the course! I would never want you to be unhappy! If you are not getting what you expected from the course please contact me right away. so that I can help you to get more of what you want and need from the course.
How much time do I need to put into taking this course?
The short answer is between half an hour and three hours a week, depending on your own needs and goals..

For folks serious about really integrating the techniques one great way to do it is to take 3-4 weeks and spend about 1.5-2. hours a week watching the lessons and about 1 hour a week practicing. (For a total time investment of between 2.5 and 3 hours a week)

For folks who prefer to work at a more leisurely pace, you can spend about 20 minutes a week watching the lessons and another 15-20 doing the action challenges.

The key is to remember that this class is designed so that you can do it at your own pace! You can work hard and fast or you can work much less intensely if you prefer, and of course, you can repeat lessons as often as desired, or skip a section to focus on another section that is more directly relevant to you at the moment.

Remember, you have access to this course for three years, so you can put in the amount of time that fits your schedule and review the material in the course as often as you like!
What Students Are Saying:
"Wow! This course is so helpful and awesome! Mari gives you amazing tools from the very first video and helps you put them in action right away. I loved the Action Challenges at the end of each lesson and could really see my skills building after just the first few videos! I wasn't a beginner when I came to this course but Mari gave me a tool box full of new skills and tips to help take me to the next level! She does a great job of highlighting what not to do but then gives you several ways of fixing those behaviors that turn off viewers. I love this course! So WORTH the investment! I'll never use sticky notes the same way again 🙂 Thank you, Mari!!!"
--Meghan Ralph Solar Radiant Photography